Work is stressful no matter how passionate you are, some days we all do fell like ripping out our hair. It could be the deadlines, the annoying boss, a lazy teammate… the reasons could be many. Therefore when the hectic day ends all you want to do is get back home and relax and share stuff with your partner. That's completely cool,  sharing reduces stress but does harp about your wicked boss or other work issues creating a dent in your relationship.
What Exactly Should One Do When Work Messes Up With Your Relationship?
Bring back work stress home has been reported to be one of the major reason for unhappiness in relationships. When you talk about your work issues and when your partner seems to be bored have you fought with your partner?
Well, you are not the only person going through this. Sadly in today's lifestyle work and personal life is intertwined, hence it's up to us to balance both sides of the scale. Stress at work is not something worth ruining our love, lives for. So here are some things you can do to balance both and live a happy and healthy life with your partner.
What exactly should one do when work messes up with your relationship? Well let's take a look;
How does work Stress Damage the Relationship?
Here is what expert ( Alexandra Katehakis, Ph.D., relationship therapist and clinical director of the Center for Healthy Sex in Los Angeles) has to say, " "When work stress is carried home, it's essentially unprocessed activation in the nervous system, the person with the stress is usually trying to take it out on their partner  and the unfortunate partners has to deal with it. This could, in fact, make your partner feel like they are under attack"
Work Stress
Work stress is like a deadly virus it spreads and ruins everything in its path if not properly managed. When you take out your stress and the partner doesn't react the way you expect them too then it just doubles the stress and moreover ruins the relationship.
Here is when you can Talk and When You Cannot
If you are planning to quit your job or thinking about taking a new offer, these kinds of stuff might be a choose choice to talk to your partner about.  You could also try talking to partner suggestion on your work and getting their valuable input. Constantly complaining about a co-worker is a big No-No. It's ok to say 'I'm exhausted from my crazy day, Today was pretty hard today,' or, 'I'm so irritated because I constantly feel taken advantage of by my boss,'" this kind of talks can help in making the relation between you and your partner to bond better.
If you on the Receiving end of a Loved one's Work Woes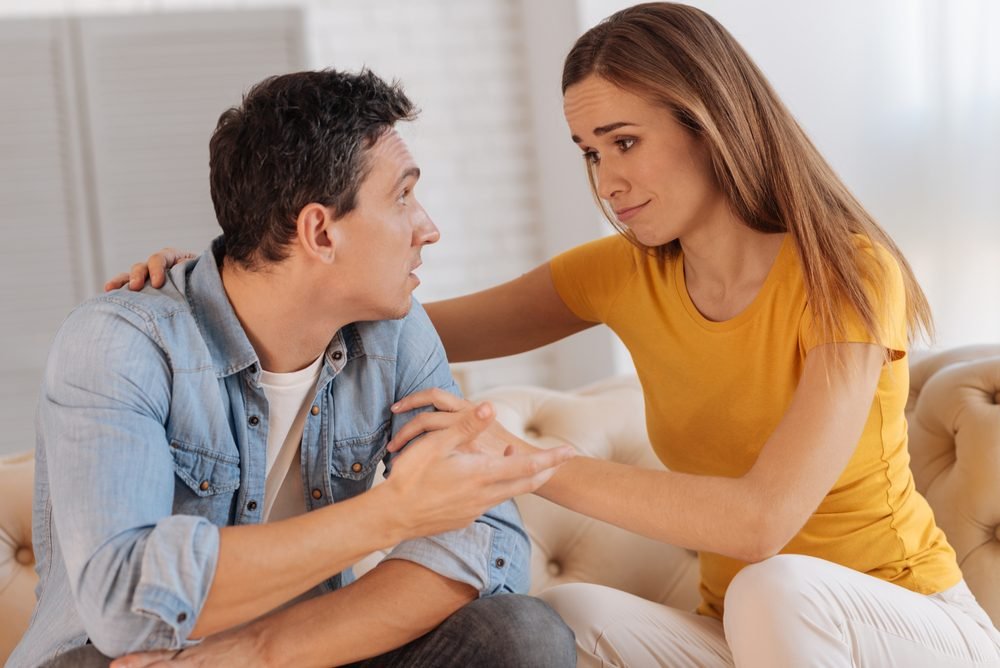 You feel like asking them to just shut up, or maybe scream at them and tell you to have a life other than taking their stress. I totally understand. The best you can do to tackle the situation to move the topic of work to a much relaxed time like when you go for a walk or when you are shopping etc. try to make the discussion more light-hearted.
And if you clearly need to vent it out, start the conversation with the intention, for example, say something like, am so upset I just want to vent it out, can you please listen to me for some time?", there telling something like that would give your partner an idea of what's to come rather than sticking in on their face.
I hope this article helped you do get in touch with me through the comments box below for any concerns.