Today when there is a  lot of conflicting information about what healthy eating is, it's our responsibility to figure what's best for us and what is to be left alone. All the nutrition information swirling on the Internet can make your head spin. There are many self-proclaimed "nutritionists" out there who may claim one food is bad, while the next claims the same food is a nutritional powerhouse.  So wait before you get confused and yank all your hair out, we have help. So where do we find the best meal ideas? Instagram, of course. This article will give you a list of the Top 10 Dietitians to follow on Instagram.
 Top 10 Dietitians To Follow On Instagram
I have put together this list of trustworthy registered dietitians from a variety of different backgrounds because it's important to me that in this article everyone finds something for them.
Here are a few of our favorite Top 10 Dietitians to follow on Instagram

1. JENNAHOPENUTRITION
Jenna Hope is one of the best nutritionists you can get online, she is forever sharing creative and easy recipes that'll have you itching to go back into your kitchen and try the dish. I love the way she also captures her dish and posts in on Instagram. Apart from just tips on nutrition she also promotes positive eating and takes into consideration the calorie count and ways to help you with your sleeping habits.
DAWN JACKSON BLATNER
Dawn is a reality Tv star, she has won the ABC reality show named "My Diet is Better Than Yours." her own invention the Superfood Swap Diet allows you to eat what you want without the garbage or restriction but just minor changes from your daily food intake. On her account, you will be able to find tasty recipes and science-based nutrition information. Try her, you will love her just as much as all her every day raising followers to do.
THEGUTHEALTHDOCTOR

Dr. Megan Rossi is a gut health specialist, who regularly shares very useful insights on  IBS and coeliac disease. She also shares very useful tips for those who have gut issues. One of the main reason I love spying on her on Instagram is that she regularly updates posts that are a myth-buster, also you will find her posting honest and factual information on hot topics and clarifying irreverent rumors, that's why it is considered to be the Top 10 Dietitians to follow on Instagram.
@MYNEWROOTS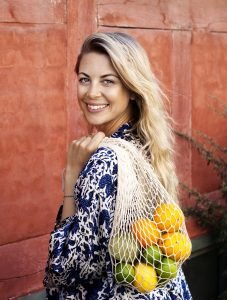 If you are a  vegetarian @MYNEWROOTS is one account you definitely need to follow. The account of one of the most efficient nutritionists, Sarah Britton.  She is actual goals providing her followers with endless meal inspiration that consist of vibrant smoothie bowls and citrus salads. her food choices show us that being vegetarian need not be boring, that meat-free food needn't be bland-what he posts is definitely yum.
@beccabristow
The page is of one of my most favorites, Becca Bristow MA, RD, LDN. The most beautiful thing about this page is that it consists of not only a nutritious food post but also lifestyle tips, which are- trust me, seriously helpful. She also has a youtube channel where she shares some delicious recipes and also answeres various health questions.
@RHITRITION
Why? Harley Street nutritionist, Rhiannon Lambert, frequently posts pics of unfussy and easy-to-recreate meals that highlight the fact healthy eating is accessible to all. And no, we're not just talking salads. Think pancakes, pizza, waffles, and toast – all made with affordable, nutritious ingredients. She also shares invaluable info on everything from fat loss to eating breakfast.
@NUTRITIONBYMIA
Mia Syn, one of the best-registered dietician, is someone who is worth some time in our everyday life. The best thing about her is that she just doesn't divulge nutritional info but she also posts more than just useful hints on how to use ingredients. Her posts such as seafood six ways and Six ways with toast are some of my personal favorites and yes, definitely life-saving tips. She also helps you keep a  regular roundup of your health with food lists categorized as easy protein sources and high magnesium foods. And last but not the least her eats-in-a-day posts are every bit the best for you weight watchers and diet followers. Don't be surprised if you spend more time studying her Instagram page then you intended.
@ANITABEAN1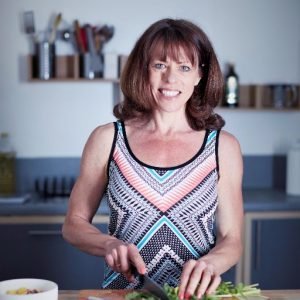 If you are a sporty person then Anita Bean is the best nutritional coach you can find. She specializes in sports nutrition, and if fitness is your goal, she is your godmother. Don't be species if you see delicious yummies that are both savory and sweet on her account. She highlights the point that "fitness and good food need not be boring".  Unlike just giving a post description and posting the contents- she gives detail info on the ingredients' and it's nutritional properties along the way. And to top that Anita Bean is was crowned British bodybuilding champion in 1991 and she also worked with the British Olympic Association, another reason why you should take her seriously.
Pamela Salzman, @pamelasalzman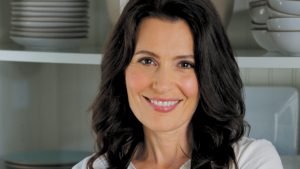 Pamela Salzman is an LA-based food chef who posts the most beautiful food photos. She was by the owner if "Younger Next Week" and blogger at Food, Fitness & Fiction for her awesome posts and helpful tips. All her recipes consist of nutrient-rich foods and she even posts a week's worth of menus which is definitely something i look up to as it helps me plan ahead making it easier for me to feed my hungry family on time.
@SO_PLANTBASED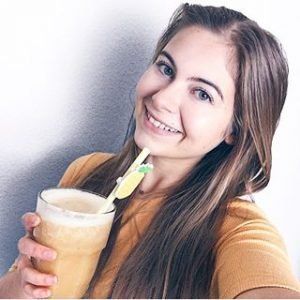 Celina is a certified nutritionist behind the @so_plantbased page is every vegan diet followers dream account. Her contents are easy to follow and very helpful in maintaining an animal-free-product lifestyle some of her tips have greatly helped me keep up with my balanced diet and follow a general healthy living pattern. She also provides various list outs fat and protein sources, healthy alternatives etc. if you need a daily dose of health inspiration, she is definitely worth your time.
I hope the Top 10 Dietitians to follow on Instagram inspires you to maintain and manage a healthy lifestyle and also have fun as it helped me.   Being stick thin and starving your self is in no way attractive or appealing. Being healthy, fit and happy is the new tread. And I suggest you go for it.